SuperPad 3 provides powerful mobile GIS capabilities for field surveyors to complete field tasks with ease. Take a quick glance below!
Collect Spatial Data Accurately
Accuracy is everything. We do know how a surveyor cares about data quality and usability. SuperPad 3.3 now integrates with NTRIP service and post processing tools, bringing your field work into sub-meter level and still fully possess with abundant GIS toolset within mobile platform. Not just complete the tasks, it's time for you to make it better!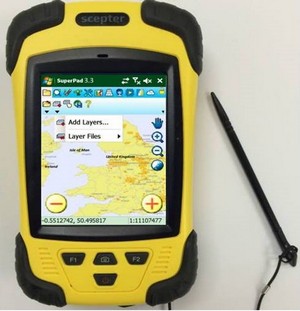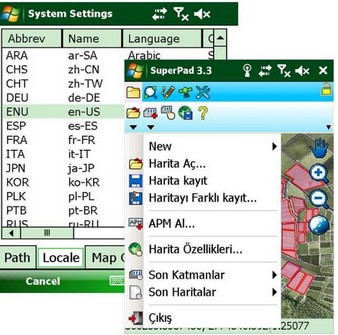 Intuitive User Interface
We are keen to provide a friendly environment for field work. To support to get more things done with fewer steps, SuperPad 3.3 refines the operations and UI design to make the best use of the mobile screen. Besides, more than 10 languages are now supported for worldwide users. Enjoy what we've got for you to make your survey life easier.
Mapping with Plentiful Contents
Map your data with nearly 100 types of feature symbols and compasses in SuperPad 3.3. Graphics and labels can be overlaid with the map as well. It is truly something great about mobile GIS platform that will bring you the best experience and aspect to explore our world in digital ways.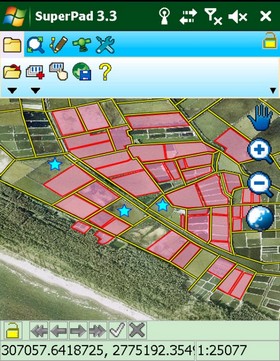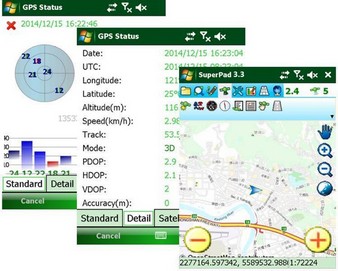 Positioning Your Way
Getting to know where you are and where to go is the essence of field work. Providing various powerful positioning functions, SuperPad 3.3 assists users in facilitating navigation with GNSS, adding waypoints, editing features, etc. Field surveyors can comprehend the positioning information, such as real-time coordinates or accuracy directly with on-screen monitor.
Survey on the Cloud
Supporting to integrate with SuperGIS Server, SuperPad 3.3 bring the cloud technologies into the field. You can download the map data published by server and effortlessly employ functions like query, edit and all the operation. SuperPad is capable of working offline while field surveying, and allowing you to sync back the data anytime when the Internet is available. We help both field surveyors and officers to access the latest map data lively and improve working efficiency.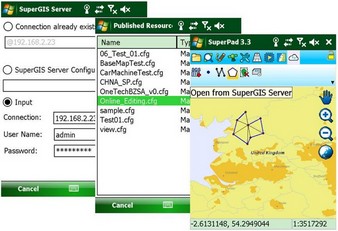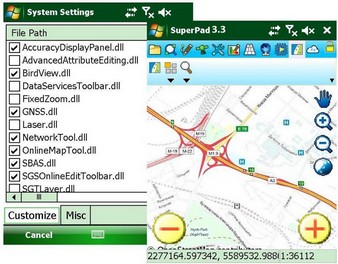 Extend with Flexibility
Keep on extending your survey tool! We have provided multiple built-in extensions in SuperPad 3.3, such as Sketch Tool, BirdView, OnlineMapTool, FixedZoom and so on. Advanced users, please feel free to start customize your own extensions with sample codes and all the useful objects from SuperGIS Mobile Engine. Come experience the flexibility and elasticity of SuperPad now, and don't forget to share your idea!